According to the usual definition, a Digital Advertising Campaign is a collection of ad units centered on a single message designed to achieve a particular purpose. A firm may, for example, construct a Digital Ad Campaign to achieve goals like brand exposure, revenue, or lead generation. This combines to make Digital advertising a potent tool for firms to promote online recognition and exposure, resulting in a higher return on investment. Continue reading to find out how you can implement Digital Advertising Campaigns that really stick.
Creating Digital Advertising Campaigns To Boost Lead Generation Rates
To create a Digital Advertising Campaign, we must start from the beginning. Let's begin by first looking at the four fundamentals of an Advertising Campaign: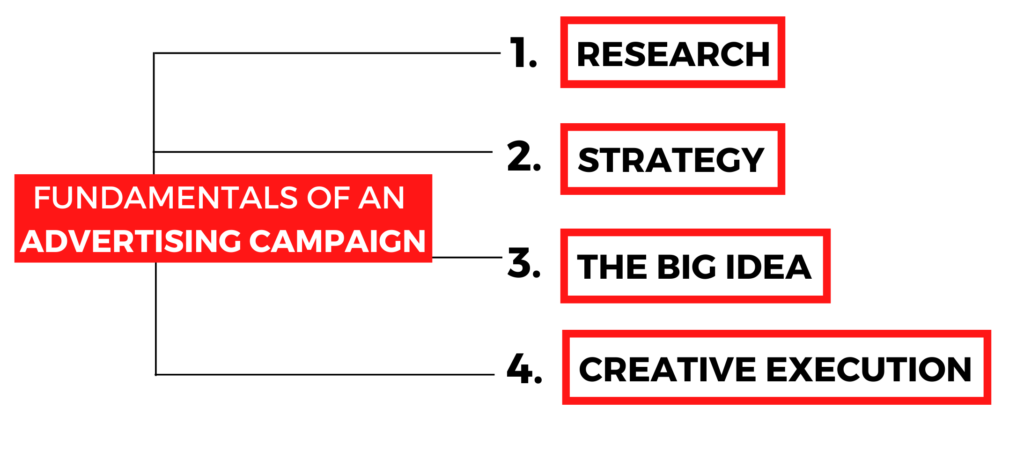 1. Research
Before launching a campaign, an agency must first gather fundamental data through research. This comprises buyer personas, current trends, new industry goods, competition evaluation, etc.
2. Strategy
Devise a plan to effectively communicate the brand message and increase sales or facilitate lead creation.
3. The Big Idea
It is a creative concept that acts as the core topic for a series of ad units in a digital campaign and is used to execute the advertising strategy.
4. Creative Execution
The last part of the process involves the main message, creativity, design, video, audio, and other rich media components based on the bigger concept you are going for, and the outcome you are hoping to achieve.
Putting It Into Practice
Now that we have spoken about the fundamentals, here are the steps to creating digital advertising campaigns designed to boost your lead generation rates.
Set Marketing Objectives
There are several marketing goals, including brand awareness, sales growth, lead generation, and social following growth. Some of these objectives are easier to measure than others.
Identify Your Target Market
If you don't already know who your target market is, you'll have to devote some time thinking about and studying them.
Conduct Keyword And Subject Research
If you find the right keywords, you will know what potential customers and readers are searching for to find the products and services you offer.
Conduct Market Research And Competition Analysis
Once you've figured out who your client is, you'll need to find out where they hang out online and what your rivals are up to. This will assist you in better planning a campaign and increasing your chances of success.
Create Your Content Assets
As you begin to run digital marketing campaigns, you'll most likely run them across various digital platforms. However, when you initially start, you should concentrate on only one or two stations. For example, you have Facebook, Instagram, LinkedIn, and Pinterest in the social media realm. You've got Google advertisements, content marketing, onsite and offsite SEO, email marketing, and so forth.
Set Up Remarketing Campaigns
There is no shortage of data regarding digital marketing initiatives. Whatever platform you're utilizing, you'll be able to find all kinds of data regarding the answers you are looking for.
Next Steps
To learn more about the best ways to grow your business, reach out to the experts at The Best Media today! Call us at 416.253.0934 or click here for a free consultation.